Leong Studentship Recipients
Recipients of the Leong Centre Studentship award represent the fields of family medicine, pediatrics, and public health. There research disciplines include population health, social epidemiology, health policy and management, and social and behavioral sciences.
More information about the Leong Centre Studentships can be found here. If you are interested in applying for the Leong Centre Studentship grant, please contact us for more information leong.centre@sickkids.ca.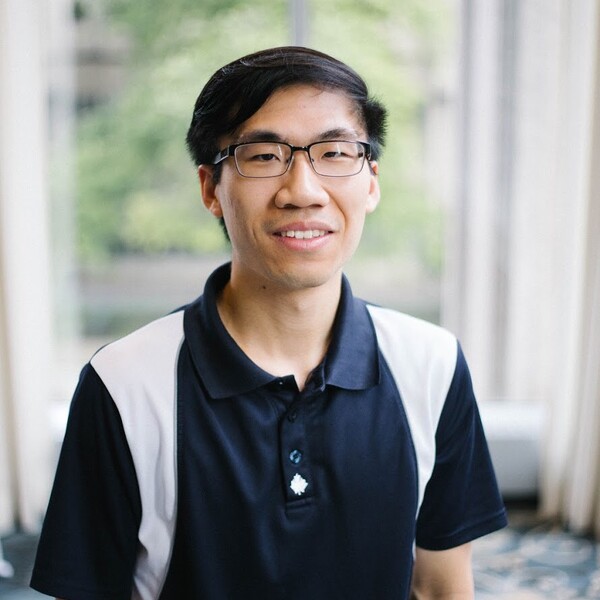 Dr. Victor Do, PGY-2 Pediatrics Resident
Supervisor: Dr. Sanjay Mahant, Associate Scientist at Child Health Evaluative Sciences, SickKids
Project Title: Improving Hospital Care for Children and Families with Limited English: A Qualitative Study
Dr. Victor Do is a PGY-2 pediatrics resident at the University of Toronto. He is currently pursuing an MSc. at the Institute of Health Policy, Management and Evaluation (IHPME).  He completed medical school and his undergraduate studies at the University of Alberta. His academic interests in pediatrics are centred on child health equity and social determinants of health.
The Leong Centre is funding Dr. Do's project that will: (1) explore and understand the lived experience of families with Limited English Proficiency (LEP) pertaining to the hospitalization of their child; (2) understand the perspectives of patients and families with LEP regarding how the healthcare system can be improved to provide higher quality care around hospitalization of children. The findings of this study will begin to inform healthcare delivery and quality improvement/innovation efforts to improve the care of patient and families with LEP in pediatric units across Canada.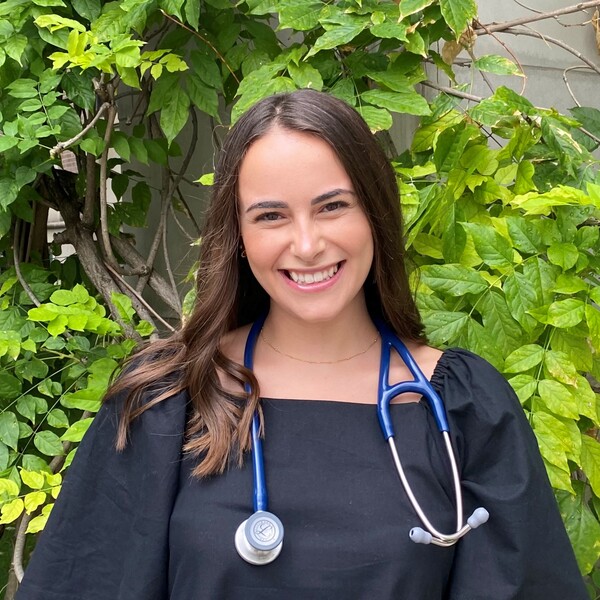 Katherine Bailey, MD/MSc. Candidate
Supervisor: Dr. Alene Toulany, Department of Adolescent Medicine, SickKids
Project Title: Health Equity Considerations for Youth Transitioning from Paediatric to Adult Care: A Scoping Review
Katherine Bailey is a third year MD student at the University of Toronto Temerty Faculty of Medicine. She is also concurrently pursuing an MSc through the Institute of Health Policy, Management and Evaluation at the University of Toronto. Katherine completed her BSc at the University of Guelph in Biomedical Science and Psychology. Her research interests include measuring quality of pediatric healthcare on a system-level and using youth/family-oriented research methods to improve transitions of care. Katherine's clinical interests include pediatrics and adolescent medicine.
In her MSc research, Katherine will collaborate with youth and young adults with lived experience to identify the association between the social determinants of health and outcomes for youth with complex/chronic health conditions transitioning their care to adult providers. Her research will also characterize the barriers and facilitators to transition for youth who are structurally marginalized, as well as propose recommendations for promoting equitable transitional care. The results of this study will help inform effective transition interventions to mitigate health inequities for youth who are structurally marginalized and their families.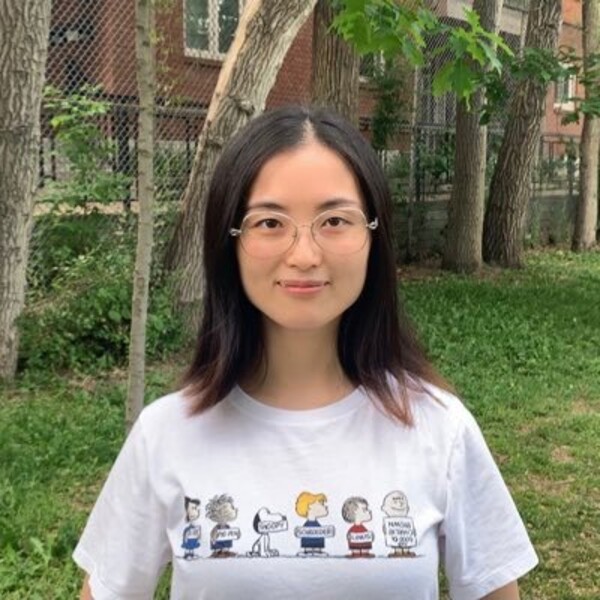 Lydia Min Li, PhD Student 
Supervisor: Dr. Mark Wade, Clinical Psychologist and Assistant Professor in the Department of Applied Psychology and Human Development at the University of Toronto
Project Title: Using Machine Learning to Understand School-Based Predictors of Mental Health among Canadian Children and Adolescents
Lydia Min Li is a PhD student in the Department of Applied Psychology and Human Development at the University of Toronto. Her academic interest centers around fostering resilience and the mental health of disadvantaged children and adolescents, including those who have been exposed to trauma and adversities. Her project aims to: 1) compare machine learning methods and traditional statistical methods in predicting positive and negative mental health outcomes in Canadian children and adolescents participating in the School Mental Health Survey (SMHS); 2) compare and quantify the predictive power of school-related risk and protective factors reported by different informants on mental health outcomes. The knowledge generated from this project can help program developers, and policymakers make informed decisions regarding the inclusion and allocation of services that target the most robust predictors of mental health, thus facilitating the well-being of school-aged children and youth in Canada.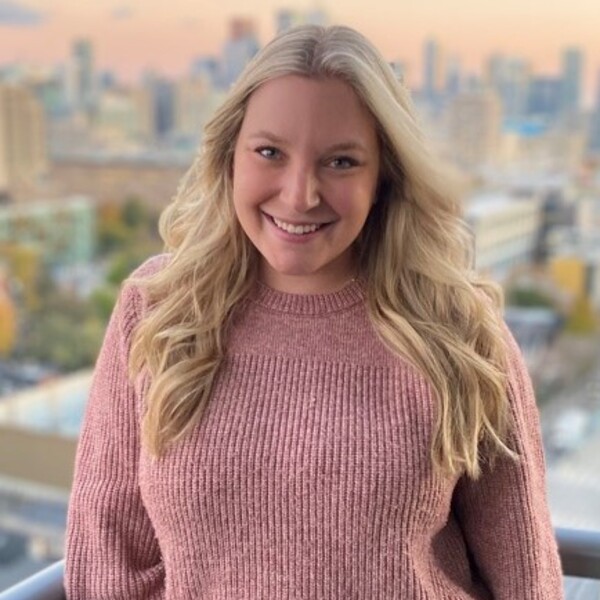 Shawna Grossman, Doctoral Student
Supervisor: Dr. Linda Iwenofu, C. Psych. – OISE, University of Toronto
Project Title: The Influence of Anti-Black Racism on Stress in Black Children and Youth in Canada: A Systematic Review of the Literature
Shawna Grossman is a doctoral student in the School and Clinical Child Psychology program at OISE, University of Toronto. As a clinician-in-training, Shawna is interested in supporting the holistic health and wellbeing of children, adolescents, and emerging adults from various cultural and linguistic backgrounds. She has previously completed a practicum placement at the Toronto District School Board, and she is currently on practicum placement at Surrey Place.
Her research interests are centered around social determinates of health and the promotion of equitable and accessible mental health care for children and youth. Shawna is currently conducting a systematic review focused on the impacts of perceived racial discrimination on stress and related mental health outcomes among Black children and youth living in Canada.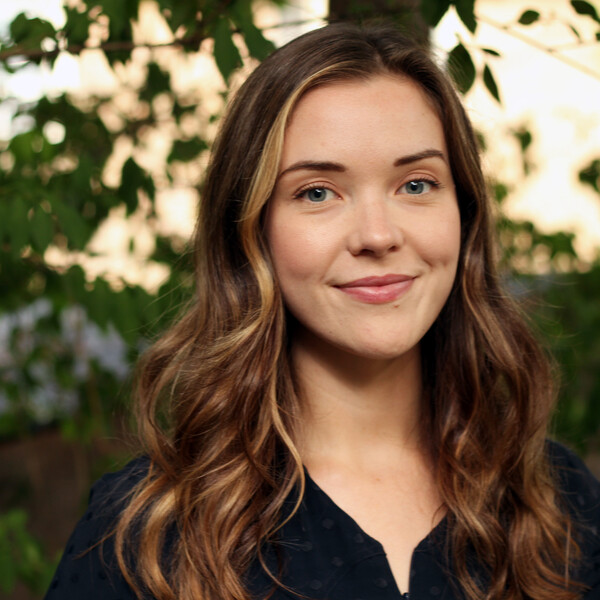 Rebecca Balasa, RN, MScN, PhD Candidate
Supervisor: Co-Supervision by Drs. Amaya Perez-Brumer & Dionne Gesink, Dalla Lana School of Public Health, University of Toronto
Project Title: Improving Child Sex Trafficking Identification and Referral Practices in Ontario Pediatric Emergency Departments: An Intersectional Mixed Methods Study
Rebecca Balasa is a doctoral candidate at the Dalla Lana School of Public Health, University of Toronto, and a Registered Nurse working in the Emergency Department and on the Sexual Assault Nursing Team at the Children's Hospital of Eastern Ontario (CHEO). Rebecca is conducting a mixed methods study, using Delphi and qualitative methods, to examine child sex trafficking identification and referral practices in Ontario pediatric Emergency Departments. This work seeks to contribute to the province's Bill 251, Combating Human Trafficking Act, which supports the government's Anti-Human Trafficking Strategy Plan, and to provide evidence-based recommendations for clinical practice guidelines.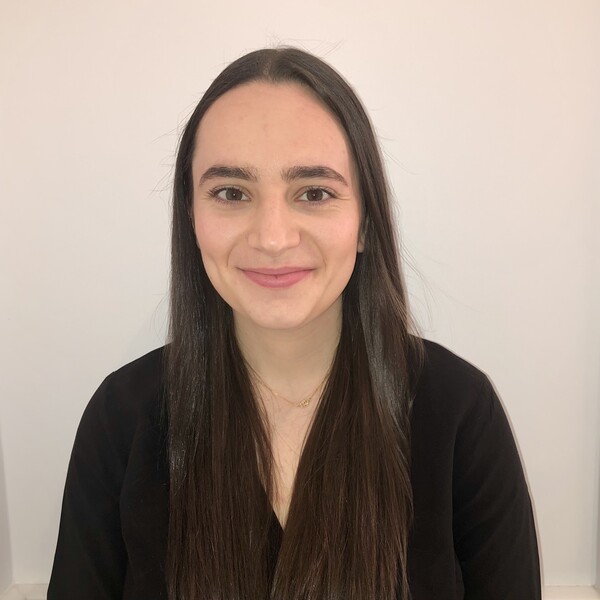 Melissa Perri, PhD Candidate
Supervisor: Dr. Patricia O'Campo, Executive Director, Li Ka Shing Knowledge Institute, St. Michael's Hospital
Project Title: Mapping the Needs of Children Who Live in Households Experiencing Domestic Violence
Melissa Perri is a PhD candidate at the Dalla Lana School of Public Health, University of Toronto. She has a Master's of Public Health, in Social and Behavioural Health Sciences, from the Dalla Lana School of Public Health. Her research focuses on the intersections of housing, harm reduction, violence, and gender. Her project seeks to change the current intimate partner violence evidence base by elevating the voices and preferences of children affected by violence. Using a concept mapping approach, this project aims to inform the set of services to be made available to families participating in an at home intimate partner violence intervention titled Safe at Home-Hamilton (hyperlink: https://maphealth.ca/safe-at-home/) . 
Ranie Ahmed, MSc. Student 
Supervisor: Dr. Rulan Parekh, Senior Scientist at Child Health Evaluative Sciences, SickKids 
Project Title: Exploring Patient and Family Perspectives on Clinical Genetic Testing for APOL1 in Multi-Ethnic Cohorts of Children and Young Adults in Ontario with Chronic Kidney Disease 
Ranie Ahmed is a first-year Master's student in the Institute of Medical Science at the University of Toronto. His research aims to address the knowledge gaps of patients and families in understanding the meaning of genetic testing, when it should be conducted, and how to deliver this information in a culturally safe manner. Based on the findings of this study, a patient-centred approach to genetic testing will be developed.