Education & Events
Mobilizing Knowledge for Child Health Researchers, Clinicians, Students, Policy Makers & Communities
Through strategic partnerships and investments in multidisciplinary research, the Leong Centre will develop effective evidence-based health knowledge,  interventions and policies for use in hospitals, schools and at home to prevent adverse outcomes and help all children thrive—especially underprivileged and at-risk families.
The Leong Centre Rounds lecture series provides a venue to host researchers, community members and policy users to showcase how they are making an impact on child health equity. Through these monthly virtual 1-hour sessions, we bring attention to pressing issues in child health equity research and foster opportunities for questions and discussion. These accredited rounds are held on the last Monday of the month, in partnership with Child Health Evaluative Sciences (CHES) at the SickKids Research Institute. These lectures are being held virtually on Microsoft Teams until further notice. 
Hosted by: Dr. Eyal Cohen MD, MSc, FRCPC
Program Head, Child Health Evaluative Sciences, The Hospital for Sick Children
Co-Director, The Edwin S.H. Leong Centre for Healthy Children, University of Toronto
To receive updates straight to your inbox about Leong Centre Rounds and other events, sign-up to become a member!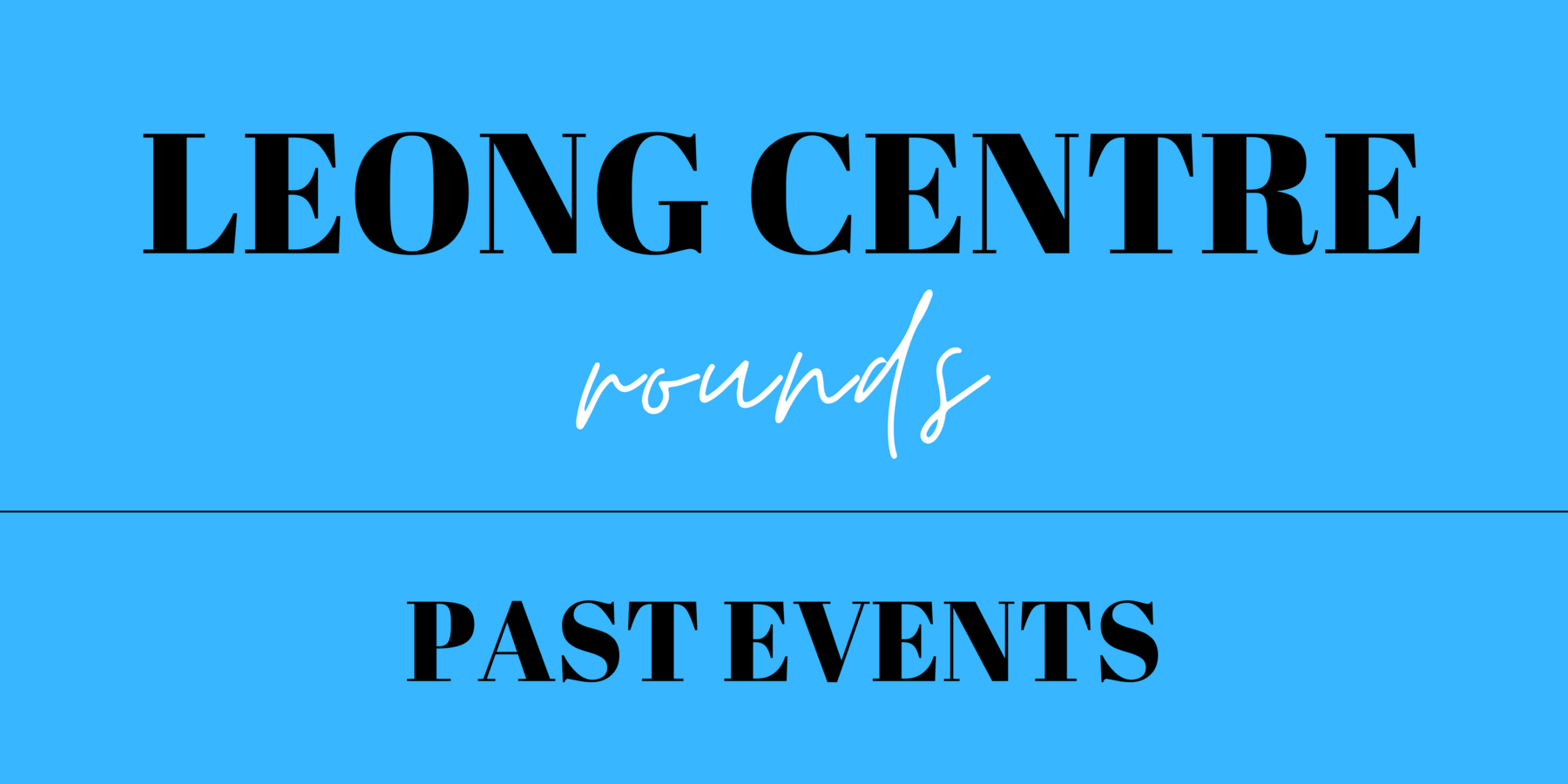 2023
Monday, March 27, 2023 | Leong Centre with Health Equity Rounds: "Sickle Cell Disease: Double Burdens of Morbidity and Racial Disparities"
This webinar presentation provides an overview of the causes of sickle cell disease; explains why it is common amongst Black people; highlights the impact of systemic racism on the experiences of those living with this disease, and; reflects on the new Ontario Health quality standards for the treatment of sickle cell disease. 
Dr. Issac Odame is the Section Head of Haematology in the Division of Haematology/Oncology at The Hospital for Sick Children (SickKids). He is also the Medical Director of the Global Sickle Cell Disease Network in the Centre for Global Child Health at SickKids.
Monday, January 23, 2023 | Leong Centre with Health Equity Rounds: "Food Insecurity in Child Health Care"
This webinar presentation provides an overview of the relationship between food insecurity and child health outcomes; discusses the contribution of food insecurity to child health disparities, and; highlights financial interventions to address food insecurity in child health care.
Dr. Meta van den Heuvel is a staff pediatrician at the Hospital for Sick Children and an assistant professor at the University of Toronto.
2020
Wednesday, December 2, 2020 | Paediatric Grand Rounds with the Leong Centre: "Evaluation the Canadian Child Benefit and Universal Child Care Benefit"
Mark Stabile is the Stone Chaired Professor of Wealth Inequality and Professor ofEconomics at INSEAD and Professor at the Institute of Health Policy, Management and Evaluation at the University of Toronto.At INSEAD he directs the James M. and Cathleen D. Stone Centre for the Study of Wealth Inequality at INSEAD and is the Deputy Academic Director of the Hoffmann Institute for Business and Society. From 2007 to2015 he was the founding Director of the School of Public Policy and Governance at theUniversity of Toronto and Professor of Economics and Public Policy at the RotmanSchool of Management, University of Toronto. From 2003-2005 he was the Senior Policy Advisor to the Ontario Minister of Finance, where he worked on tax, health, andeducation policy. Dr. Stabile is the recipient of the Carolyn Tuohy award in Public Policy, the John Polanyi Prize in Economics, the Harry Johnson Prize from the Canadian Economics Association (twice) and Excellence in Teaching Awards from the Rotman School and INSEAD.Hisrecent work focuses on inequality, poverty, child health, health care financing, and taxpolicy. He has advised the Governments of the United States, Canada, and Ontario,among others, on health care reform and programs to reduce child poverty. He isassociate editor of the Journal of Health Economics. Professor Stabile received his Ph.D.from Columbia University and his BA from the University of Toronto.
Monday, October 19, 2020 | Leong Centre Rounds with CHES: "Leveraging an Equity-Lens to Characterize the Risks for COVID-19 Acquisition and Transmission and Optimal Intervention Strategies"
Dr. Stefan Baral, MD, MPH, MBA, MSc, FRCPC, CCFP is a physician epidemiologist and an Associate Professor in the Department of Epidemiology at the Johns Hopkins School of Public Health. Stefan completed his certification in Community Medicine as a Fellow of the Royal College of Physicians and Surgeons of Canada and Family medicine with the Canadian Council of Family Physicians. Stefan provides clinical care in homeless shelters in Toronto through the Inner City Health Associates. Through his role as the Director of the Key Populations Program, Stefan has led HIV epidemiology and implementation research focused on characterizing the epidemiology of HIV and effective HIV prevention, treatment, and care approaches for gay men and other men who have sex with men, transgender women, and female sex workers across Western and Central, and Southern Africa. With the arrival of COVID-19 in Toronto, Stefan co-led the establishment of the first recovery and isolation site for homeless people in Toronto and has been providing in person care throughout in shelters. Stefan has published more than ten COVID-19 related papers as a member of research teams focused on characterizing heterogeneity in individual, network, and structural risks and developing strategies to address these risks.