Researchers to examine impact of public health emergency measures on kids' mental health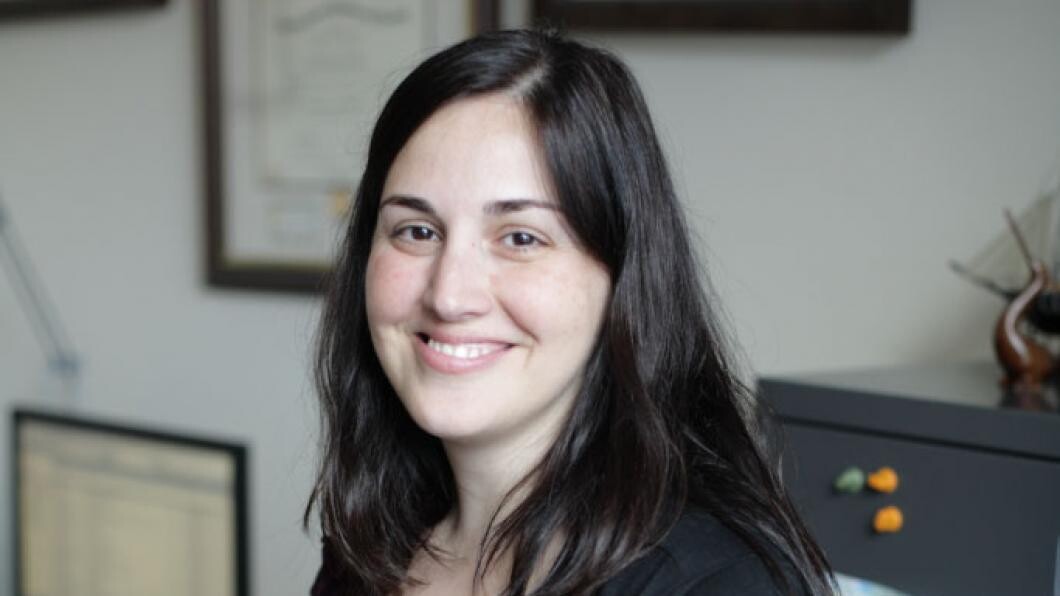 Published by Holland Bloorview Kids Rehabilitation Hospital.
Dr. Evdokia Anagnostou is part of a team to look at how kids and caregivers are coping during COVID-19
The COVID-19 pandemic has required swift, decisive action to minimize the spread of the virus. The result has been a fundamental societal shift with closures of schools and child care centres, limits on social gatherings, and many events and activities cancelled or postponed.
This has impacted children and families who must adapt to learning in an online environment and cope with a significant loss of social interactions as well as the sudden absence of their usual routines.
Yet, there is limited data available to understand how public health emergency measures have affected the mental health of children and families – data that would be invaluable in evaluating the future of these emergency measures.
Dr. Evdokia Anagnostou is a co-investigator of a large-scale study that will study the impact the COVID-19 pandemic's emergency measures is having on the mental health of children and their families.
The study has brought together four leading teams in child mental health research to tackle this data gap in real time.
Their study will draw on four robust cohorts of children and youth in Ontario: the Child and Youth Psychiatry Outpatient Program at the Hospital for Sick Children (SickKids), the Province of Ontario Neurodevelopmental Network (POND) led by Dr. Anagnostou, The Applied Research Group for Kids (TARGet Kids!) and Spit for Science. This is the first time all four research groups have joined forces.
Unprecedented collaboration may lead to wealth of information
"We know the public health emergency measures for the COVID-19 pandemic have impacted all children and families. But we don't have the data we need to understand how it has impacted them and how they are coping," says Dr. Daphne Korczak, Child and Adolescent Psychiatrist at SickKids and principal investigator of the study. "The researchers who have come together on this project are all leaders in their fields and have shown an unbelievable spirit of collaboration in support of the best interests of children and families."
Dr. Anagnostou agrees, saying the "study is critical to understanding the impact of emergency measures rather than COVID-19 itself on the mental health and wellness of children and families especially those with neurodevelopmental conditions and those without [these conditions]."
She adds that this knowledge would be critical in making evidence-based decisions about how to potentially use emergency measures with upcoming waves, how to best allocate resources now and in the future.
What the study will examine
The study will determine the impact of COVID-19 emergency measures on child and family mental health, well-being and functioning. This includes understanding how children and their parents are feeling, the impact on their relationships with friends and extended family members, and any effects on their daily activities, including physical activity, eating habits, screen time, and sleep.
Dr. Anagnostou is also concerned that children with disabilities are disproportionately affected by COVID-19 measures as they don't have access to essential services including therapy, respite services and special education services. At Holland Bloorview, a respite program has recently opened up to meet this critical need now. The three-week respite day program will be available to kids and youth with disabilities until June 30.
By leveraging two clinical cohorts (SickKids outpatients and POND) and two general population cohorts (TARGet Kids! and Spit for Science), the research team will be able to compare the mental health trajectories of both vulnerable and otherwise healthy children and youth throughout the pandemic. They will also determine potential risk and protective factors for children and youth that could inform future mental health interventions.
Many of the samples of children and their families are already well characterized as the four research programs have been ongoing for several years. However, the study will also be open to families who have not previously participated in any of these cohorts. In total, the researchers plan to recruit over 6,000 children from birth to age 18, and their families. Data will be collected through surveys that will be administered monthly administration. All data will be collected over a nine-month period.
Unrelated to the study, the POND Network and Holland Bloorview are have been developing materials for kids with neurodevelopmental conditions, including social stories in both English and French, and a repository of resources related to COVID on the POND website.
Deeper insights to improve health-care planning
The researchers' goal is to provide insights for health-care providers, public health officials and policymakers that will direct mental health care service planning and help to limit the impact of emergency measure for children and families.
"We also hope to understand the different ways kids with neurodevelopmental conditions may be affected," says Dr. Anagnostou. "This way, we can influence how emergency measures can be implemented in this population. We can also understand what additional services may be required to protect the wellbeing of children and their families during the pandemic and when we come out on the other side."
The study is open to families with youth age 0-18 across Canada. For information on how you can participate, please contact covid.mentalhealth@sickkids.ca

This research is supported by the SickKids Centre for Brain and Mental Health, the Edwin S.H. Leong Centre for Healthy Children, and the SickKids Foundation, as well as in-kind support for research staff at the Ontario Brain Institute.